In today's competitive digital landscape, it's a challenge for websites to rank high in search engine results pages (SERPs), especially for smaller websites with lower domain authority. But don't worry, we have a solution to help you identify low competition keywords with our Keywords Lab
What are Low Competition Keywords?
Low competition keywords are search terms or phrases with fewer websites or websites with low authority targeting them in search engines. This makes it easier to rank higher in search results. While these keywords may have lower search volumes than more competitive keywords, they can still drive targeted traffic to your website.
How to use Keyword Lab to find Weak Spot in SERP:
It is pretty easy to undestand
Step 1: Enter you seed keyword (eg: keto diet)
You can insert wildcard kerwords in the seed keyword

Step 2: Select your target country (US), language (EN) and engine (Google)
There are more than 28 languages and 40 countries for you to select

Step 3: Click "Generate Report Now" to launch keyword research & open it once generated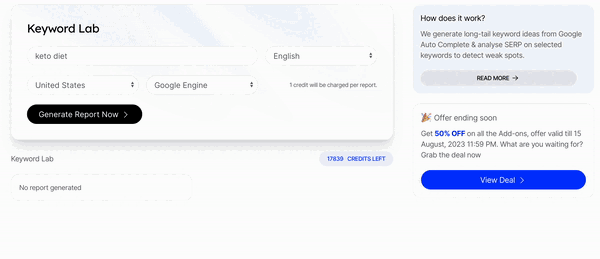 Overview of Keyword Lab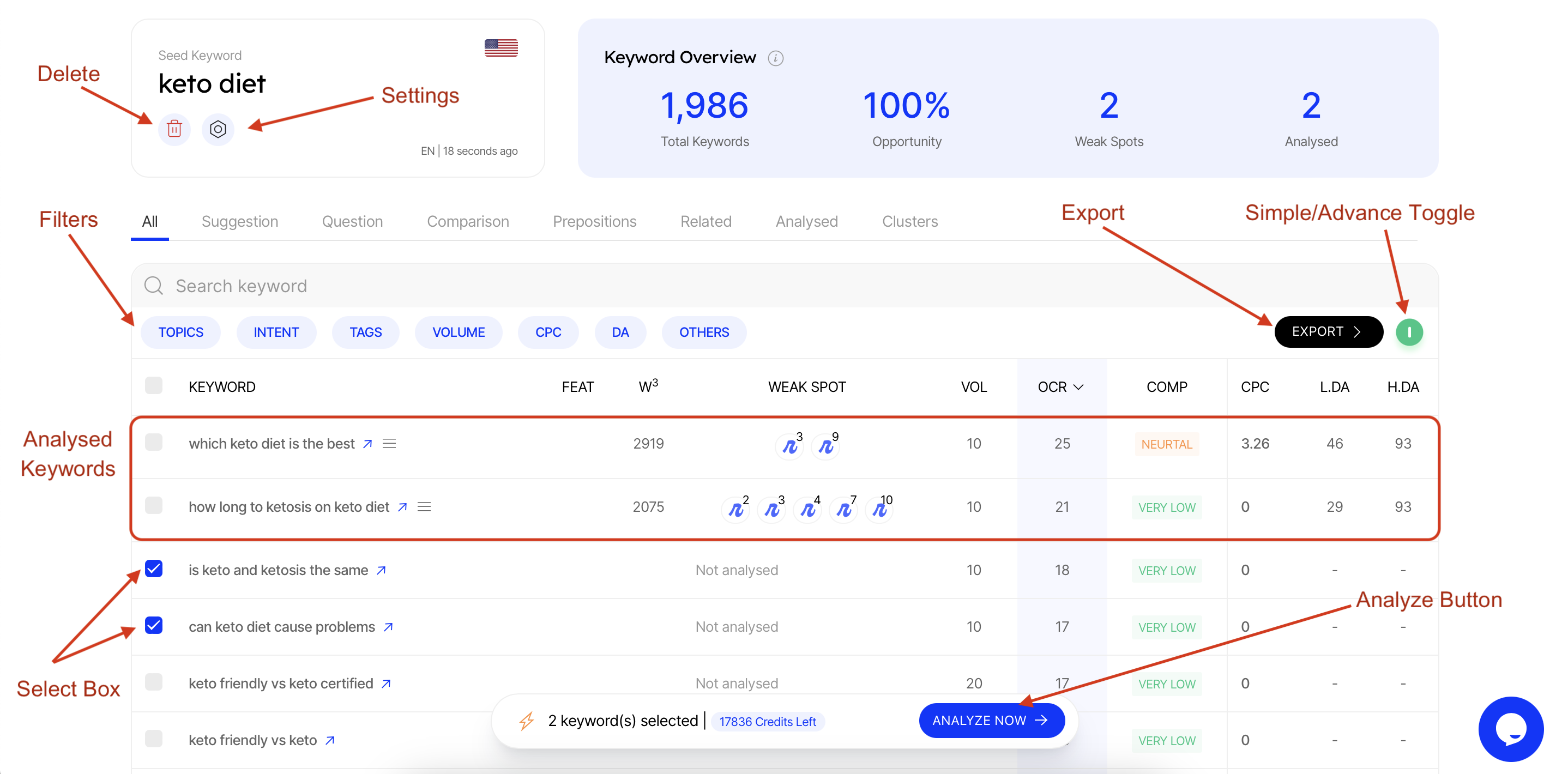 Step 4: Select multiple keywords you want to research and click "Analyse now"

Step 5: Boom, In few seconds you get all the SERP data.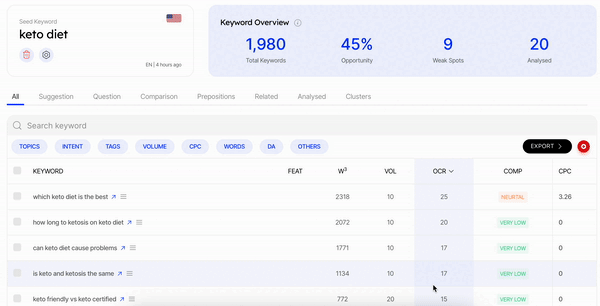 Step 6 (Optional): Click of "Settings Icon" and set the DA & domains you can outrank.